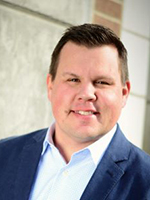 Jeff Swenson
Show Manager
Phone: 206.569.4656
Email: JeffS@mpeshows.com

Bio: Jeff Swenson has been the driving force behind this show with over 16 years of show experience - running everything from home shows to RV shows to food shows. Jeff, Linsley, and their adorable daughter Ruby live in a suburb of Seattle where Jeff is an avid golfer, wine-drinker and WSU Cougars fan.
Get A Booth Quote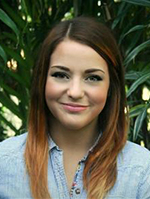 COURTNEY GOETZ
OPERATIONS MANAGER
Phone: 206.620.0939
Email: courtneyg@mpeshows.com
Bio: Courtney Goetz has grown up attending trade shows, beginning with the Northwest Flower & Garden Festival. Her background began in horticulture and soon branched out to a specialty in digital marketing for other trade shows including the northwest Sportsmen shows, RV shows, food shows and more. She is excited to bring new, local features to the Tacoma Home + Garden Show!
Design Tip: Houseplants are an easy addition to "green up" your space while improving your home's air quality and have been shown to increase happiness! Look for 'un-killable' houseplants if you struggle with keeping them alive.
Get A Booth Quote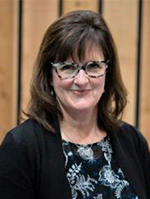 Greenane Davison
Exhibit Sales Consultant
Phone: 206.620.0660
Email: greenaned@mpeshows.com
Bio: Hailing from the Midwest and exploring the world at a young age, Greenane's heart has always belonged in the PNW. Lucky for us, the magnetic pull of the Pacific Ocean was strong enough and four years ago, our newest addition to the Tacoma Home + Garden Show team left the blustery Chicago winters to embrace the rainy season with open arms and open umbrellas! An avid traveler, hiker and animal enthusiast, Greenane (pronounced "Gri-non aka "Green") spends her free time with her family and their furry kin (a dog and a horse) and enjoying all that the Pacific Northwest has to offer - including year round gardening and a unique coastal cuisine you just can't find 2,000 miles inland!
Get A Booth Quote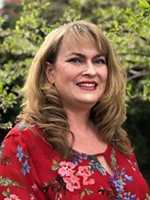 MICHELLE DERBES
SHOW|OFFICE ADMINISTRATOR
Phone: 206.620.0938
Email: MichelleD@mpeshows.com
Bio: Michelle Derbes assists in coordinating many of the show features and working with our Exhibitors. She loves being a part of it all, helping it come together. You can find Michelle during the show as she greets people coming to the show office, so stop by and say hello!
Get A Booth Quote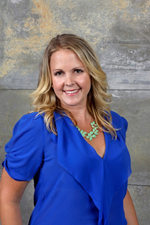 Jill Kivett
Regional Vice President & Vice President, Sponsorship
Phone: 604.639.2288 ext. 221
Email: JillK@mpeshows.com
@JillKivett
Bio: Jill helms our shows, people, and mischief in Western Canada, including the long-running Vancouver Home + Design Show and BC Home + Garden Show, and five home shows in the thriving Alberta market. On the team since 2003, this rising star has been an exhibit space sales rep with Marketplace Events, as well as a Show Manager and Group Manager.

Jill can sink her teeth into a good old-fashioned home decorating project - and she's got the paint-spattered clothing to prove it. Occasionally she changes out of it and volunteers for Dress for Success. When taking a break from managing her budget, our favorite University of Alberta grad counts singing along to 80s hair bands and playing golf as hobbies.

Design Tip: I love revamping home decor pieces that I already own. A quick coat of paint turns a mirror, picture frame, or lamp shade into a whole new item.
Get A Booth Quote