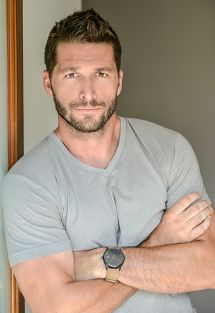 Brett Tutor
TLC's Trading Spaces
Brett grew up in Austin, Texas. Since he was a boy, he had motorcycles and BMX bikes in his life. By the age of 15 he was apprenticing as a carpenter and a home inspector under his grandfather. At 19, Brett moved to Hilo, Hawaii to train mixed martial arts at BJ Penn's MMA Academy. After two years in Hawaii, Brett traveled to Kenya, Africa with a humanitarian relief group where he volunteered with multiple orphanages and helped with security and logistics. After his time in the slums of Kibera, Brett decided that he wanted to dedicate his life to helping those in need.
Brett enlisted in the US Air Force at 21 years old, he was put in charge of his 60 man basic training squad on his first day of basic and was accepted into the Pararescue Special Operations program. He would tear his Achilles tendon in the training pipeline, never getting the chance to complete the training or deploying. After his medical discharge, Brett healed up in carpentry school and EMT school simultaneously while working as a carpenter back in Austin. Following that he went to Tactical Medic SWAT School and moved to Oregon where he worked as an adventure guide. Brett then moved back to Austin, where he began flipping houses, working as a home inspector and a general contractor.
Brett founded
Property Doctors Home Inspections
and the non profit
Off The Grid International
. Brett is a licensed Professional Inspector (TREC #20110), Licensed OSSF Septic System Installer (TCEQ), Residential Energy Auditor, Rain Water Harvesting System Installer and Rain Water System Inspector (ARCSA).
Brett is also a songwriter and guitarist and plays in a band in Austin, Texas with his brother Chase. "The Tutor Brothers" music can be found on
itunes
.
Brett can previously be seen as the host of the TV Show New Home Source and on Discovery Channel's hit show Treasure Quest (season 2). He is currently the carpenter for TLC's hit show Trading Spaces.
https://www.bretttutor.com/

Twitter:
@bretttutor
| Instagram:
@bretttuor
| Facebook:
bretttutorofficial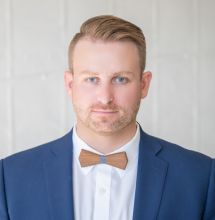 Award-winning interior designer, Jamie Banfield has become a creative force in the industry, and
recognized for his signature West Coast style. Specializing in design for all spaces, with a focus on kitchen and bath, Jamie has the ability to transform and create well-edited spaces that exude both function and beauty. With a passion for textures and sustainable design, he often uses reclaimed materials, offering a unique perspective to his finished rooms.
Recently recognized by the National Kitchen and Bath Association as one of the industry's top 30 Under 30 in North America, One to Watch by Western Living Magazine, a 2016 Finalist for the Robert Ledingham Memorial - Emerging Designer Of The Year Award and acknowledged with Best of Houzz 2017, 2016 + 2015- Customer Service, Jamie's work can be seen in private residences throughout Western Canada.
Formally trained in interior design, with a complementary background in manufacturing, construction, and custom millwork, Jamie has an intrinsic understanding of the total design process. From inspiration to final completion, his knowledge, attention to detail, and ability to listen to him clients' needs, have resulted in aesthetically functional rooms that truly reflects the people who live there.
Jamie Banfield will not be quitting his day job, and lends his talent to TV outlets and Lifestyle talk shows such as: Global TV, CTV Vancouver, That Talk Show and The Marc + Mandy Show. Jamie frequently lends his style advice as an international speaker on stages such as: The International KBIS, BC Home + Garden Show, Vancouver Fall Home Show, and the Edmonton Renovation Show, to name a few. He also regularly contributes to a number of different home and design magazines.
https://www.thebanfield.com/
Twitter:
the_banfield
+
banfield_mr

Instagram:
@the_banfield
+
@jamie_banfield_design
Facebook:
theBANFIELD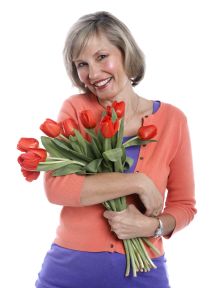 Marianne Binetti
The Complete Gardener
Marianne Binetti writes an award winning syndicated garden column for over a dozen newspapers, has a degree in Horticulture and is the author or co-author of 15 books on gardening, landscaping, vegetables, perennials and other gardening topics. She has appeared on HGTV, and has been a host on various local and TV and radio stations. She gardens on two acres in Enumclaw, WA.
www.binettigarden.com
Twitter:
binettigarden
|
Instagram:
@mariannebinetti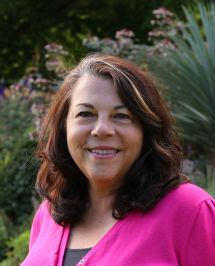 Sue Goetz
CPH, garden designer, author and speaker.
Sue Goetz, is an award-winning garden designer, writer, and speaker. Through her business Creative Gardener, she works with clients to personalize outdoor spaces-from garden coaching to full landscape design. Sue is also lead designer on staff with Father Nature Landscapes in Tacoma, WA.
Her garden design work has earned gold medals at the Northwest Flower & Garden Show and specialty awards including: The Sunset Magazine award, Fine Gardening magazine award and The American Horticultural Society Award.
Writing and speaking are other ways Sue shares her love of gardening. Her motto "...inspiring gardeners to create" defines her talks and hands-on workshops with how to's and ways to inspire creativity in and out of the garden. She has been named Educator of the Year by the Washington State Nursery and Landscape Association and shares her love of the garden and herb growing with talks featured all over the U.S. Sue is a member of Garden Writers of America, and her work has appeared in numerous publications including: APLD Designer magazine, Pacific Horticulture Magazine, and Fine Gardening Magazine. She is the author of the books A Taste for Herbs (St. Lynn's Press 2019) and The Herb Lover's Spa Book (St. Lynn's Press 2015).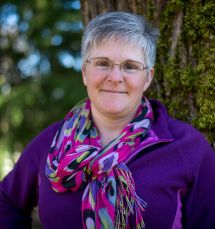 Cyndi Stuart
The Roost at Roddy Creek
Cyndi Stuart is a former field biologist, perennial plant buyer and now a full-time Earth-Friendly Farmer, garden speaker and author. With more than 20 years of experience gardening in the Pacific Northwest, there is a deep well from which to pull tips, techniques and advice. She is also the author of Real Food from a Real Farm, Eating through the Seasons, a farm-to-table cookbook and garden guide for the PNW.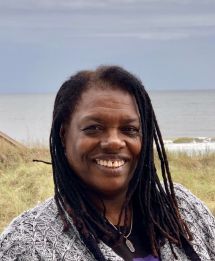 Harolyn Engelskirchen
WSU Pierce County Master Gardeners
Harolyn has always enjoyed working with plants and gardening. She has converted a vacant lot into a thriving urban garden. As a two year veteran of the Pierce County Master Garden program she works with the Washington Correctional Center for Women for their TCC Horticultural program and serves as the chair to the advisory council.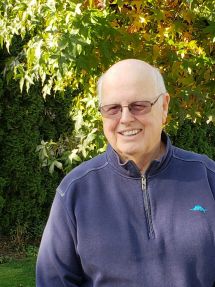 Steve Johnson
WSU Pierce County Master Gardeners
Steve has over 35 years of expertise with flowering shrubs. He personally has a collection of about 100 varieties. He is a thirteen year veteran of the Pierce County Master Gardeners program.
Patty Paterson
WSU Pierce County Master Gardeners
Patty has been practicing drought tolerant gardening for more than 20 years. As a Master Gardener she is also a Rain Garden specialist.
Sara Paz
WSU Pierce County Master Gardeners
Sara has over 35 years of experience in the turf and landscape maintenance industry. Formerly the Landscape Manager for Pacific Lutheran University. She is a WSU graduate in Ornamental Horticulture and a two year veteran of the Pierce County Master Gardeners program.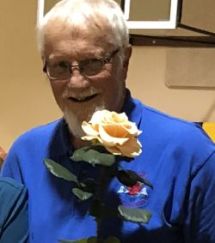 Bruce Lind
Tacoma Rose Society
Bruce grows over 350 roses and is the society's "go-to" person for pruning any type of rose bush. He is a Master Rosarian and a past president of the Tacoma Rose Society.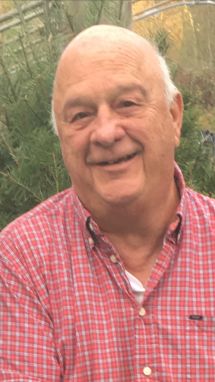 Frank Gatto
Tacoma Rose Society
Frank has been growing roses for over two decades has over 10 years' experience in hybridizing roses and has been growing and selling roses as Raft Island Roses.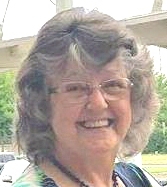 Gracie Baker
Tacoma Rose Society
Gracie is a Master Consulting Rosarian and past president of the Tacoma Rose Society. She's be been growing and showing roses for over 25 years and enjoys crawling through the rose brambles to observe and learn about insects.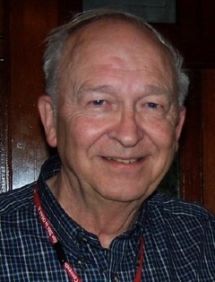 John Moe
Tacoma Rose Society
John is a Master Rosarian and has been growing roses for 40 years. He presently has about 350 roses in his garden, grows several hundred seedlings in his greenhouse, and is also a rose hybridizer.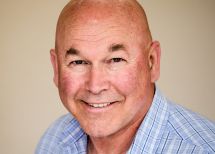 Kim Katwijk
Deck Builder Inc.
Kim Katwijk is an internationally known deck designer and builder. Kim has 46 years of construction experience from heavy commercial building to log home construction.
However, his true love is designing and building decks—which he has done for the past twenty one years. Kim is known for his articles in Professional Deck Builder Magazine (www.deckmagazine.com) as a contributing editor for the past 16years. Kim and his wife, Linda have also had feature articles in The Journal of Light Construction and Fine Home Building. He teaches The Deck Clinic at Deck-Expo and JLC Live shows and has taught several "how to" classes in South Africa, Canada, Spain and other national trade shows.
Kim established Deck Builders, Inc. in 1996. He lives in Olympia, Washington, has been happily married for 41 years, and is the father of 10.
Speaking on: Deck Trends. What's new in the decking world.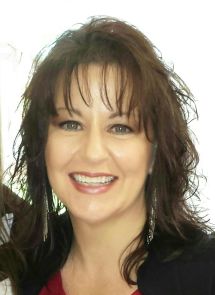 Beverly Wright and Sheila Jensen
La-Z-Boy Furniture Galleries
Speaking on Simple fun steps to create a beautiful room with your La-Z-Boy designer