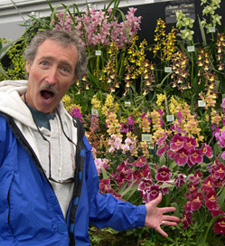 Ciscoe Morris

Ciscoe is well known in the media. His Friday night Q & A show, 'Gardening with Ciscoe Live' broadcast on Northwest Cable News. Every other Monday, morning, he appears on KING5's New Day Northwest with Margaret Larson. His popular "Gardening with Ciscoe" show with Meeghan Black airs on KING/KONG TV. You can also catch his gardening advice mixed with a hearty dose of humor every Saturday morning on News Talk 97.3 KIRO FM. His book, 'Ask Ciscoe', was among the top selling garden books nationwide. In addition, he co‐authored books on roses and perennials, and he also writes a weekly garden column in the Thursday web version / Saturday print edition of the Seattle Times. Ciscoe is crazy about dogs and gardening, and he can often be found working with his pooches Fred and Ruby in his Seattle garden which has been featured in several publications. Ciscoe's other passion is travel, and despite his busy schedule, he manages to find time to lead garden tours to countries all over the world.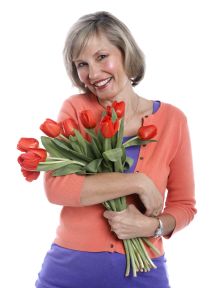 Marianne Binetti
Author and owner of The Complete Gardener
Marianne Binetti writes an award winning syndicated garden column for over a dozen newspapers, has a degree in Horticulture and is the author or co-author of 15 books on gardening, landscaping, vegetables, perennials and other gardening topics. She has appeared on HGTV, and has been a host on various local and TV and radio stations. She gardens on two acres in Enumclaw, WA.
binettigarden.com
Twitter: binettigarden | Instagram: @mariannebinetti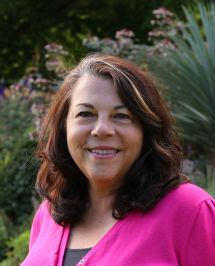 Sue Goetz
CPH, garden designer and author
Sue Goetz, is an award-winning garden designer, writer, and speaker. Through her business Creative Gardener, she works with clients to personalize outdoor spaces-from garden coaching to full landscape design. Sue is also lead designer on staff with Father Nature Landscapes in Tacoma, WA.
Her garden design work has earned gold medals at the Northwest Flower & Garden Show and specialty awards including: The Sunset Magazine award, Fine Gardening magazine award and The American Horticultural Society Award.
Writing and speaking are other ways Sue shares her love of gardening. Her motto "...inspiring gardeners to create" defines her talks and hands-on workshops with how to's and ways to inspire creativity in and out of the garden. She has been named Educator of the Year by the Washington State Nursery and Landscape Association and shares her love of the garden and herb growing with talks featured all over the U.S. Sue is a member of Garden Writers of America, and her work has appeared in numerous publications including: APLD Designer magazine, Pacific Horticulture Magazine, and Fine Gardening Magazine. She is the author of the books A Taste for Herbs (St. Lynn's Press 2019) and The Herb Lover's Spa Book (St. Lynn's Press 2015).
Instagram: @CreativeGardener Twitter: @GardenerSue Facebook: Creative Gardener